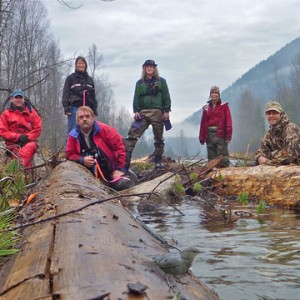 Welcome to the Salmo Watershed Streamkeepers Society's virtual "Place Where We Live".  The SWSS is a charitable, non-profit organization with powerful ideas and motivation for stewardship. The SWSS calls the Salmo River Watershed home, which is located in an interior-rainforest in the West Kootenay region of British Columbia, Canada.  Like the Salmo River, our SWSS outreach program, The River Speaks connects us to the Columbia River Basin as well as the regional, national and international community.
Find out information about SWSS, the Salmo River Watershed,
 and Streamkeeping, where citizens can learn how to assess the health of their local watersheds.
 Pages also include our stewardship and awareness activities, provide access to our Reports, and indicates how you can help the Salmo River.
The SWSS envisions a Salmo River that is clean and healthy, provides safe drinking water, supports a diverse range of species, and enables sustainable economic activity.
Pages are in the process of being updated; have a look around and please return soon!