Coordinator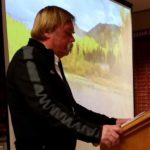 Gerry Nellestijn is a strong social science-based voice for the Salmo River, acting as its Coordinator since its inception in 1997. Gerry has significantly raised the profile of the Salmo River and brought important issues such as watershed planning, the decline of fish populations, and the impact of the historic mine tailings to the attention of the public and decision-makers. The Salmo Watershed Streamkeepers Society is regularly called on to comment on issues that impact the River and to provide insightful solutions and recommendations to improve the health and future of aquatic ecosystem health in the Salmo River watershed.
Gerry earned an anthropology degree at the University of Western Ontario. He also completed a post-graduate Environmental Management program at the University of Calgary in Alberta.
Gerry's compelling leadership and collaborative approach has brought excellent results to the Salmo River through networking and partnerships with key players throughout the watershed and region. Gerry has sat on a number advisory committees including the Upper Columbia White Sturgeon Recovery Initiative and Michelle Mungall's (MLA, Nelson-Creston) Columbia River Treaty Advisory Committee.
He believes the Columbia River Treaty is "the single most important opportunity we will have in our lifetime to make real Environmental change".
He continues to give a message of Stewardship Ethics, Principles and Values to community everywhere.
Learn more here.
Environmental Assistant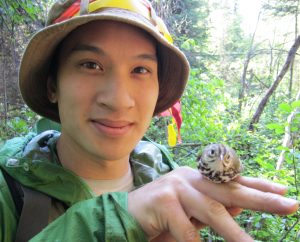 Nghia Tran moved from New-Brunswick to chase the mountains and rivers of the Kootenays. He became a SWSS Technician at the end of Summer 2018. He participates in a variety of field activities as well as office work. After earning a bachelor's degree in biology from Université de Moncton, Nghia went on to pursue graduate studies at Université de Sherbrooke where he studied the incubation behavior in Tree swallows. He is now learning about River ecology, stewardship and non-for-profit organization. He is also a board member with the Association des Francophones des Kootenays Ouest, another non-for-profit organization.
Bookeeper
Loreen Baker
---
Board of Directors
Chair of the Board: Lisa Pavelich
Secretary: Kyle Parks
Treasurer: Jackie Jonkheid
Administrator: Chris Harkness
Administrator: Bert Peters