This year, the Ymir House Art Show have chosen to support the Salmo Watershed Streamkeepers Society with their annual fundraiser. Local artists Paula Ebelher and Caran J Magaw have produced some wonderful pieces inspired by the beauty of our Watershed. Check them out on Facebook at: Ymir House Art Show III.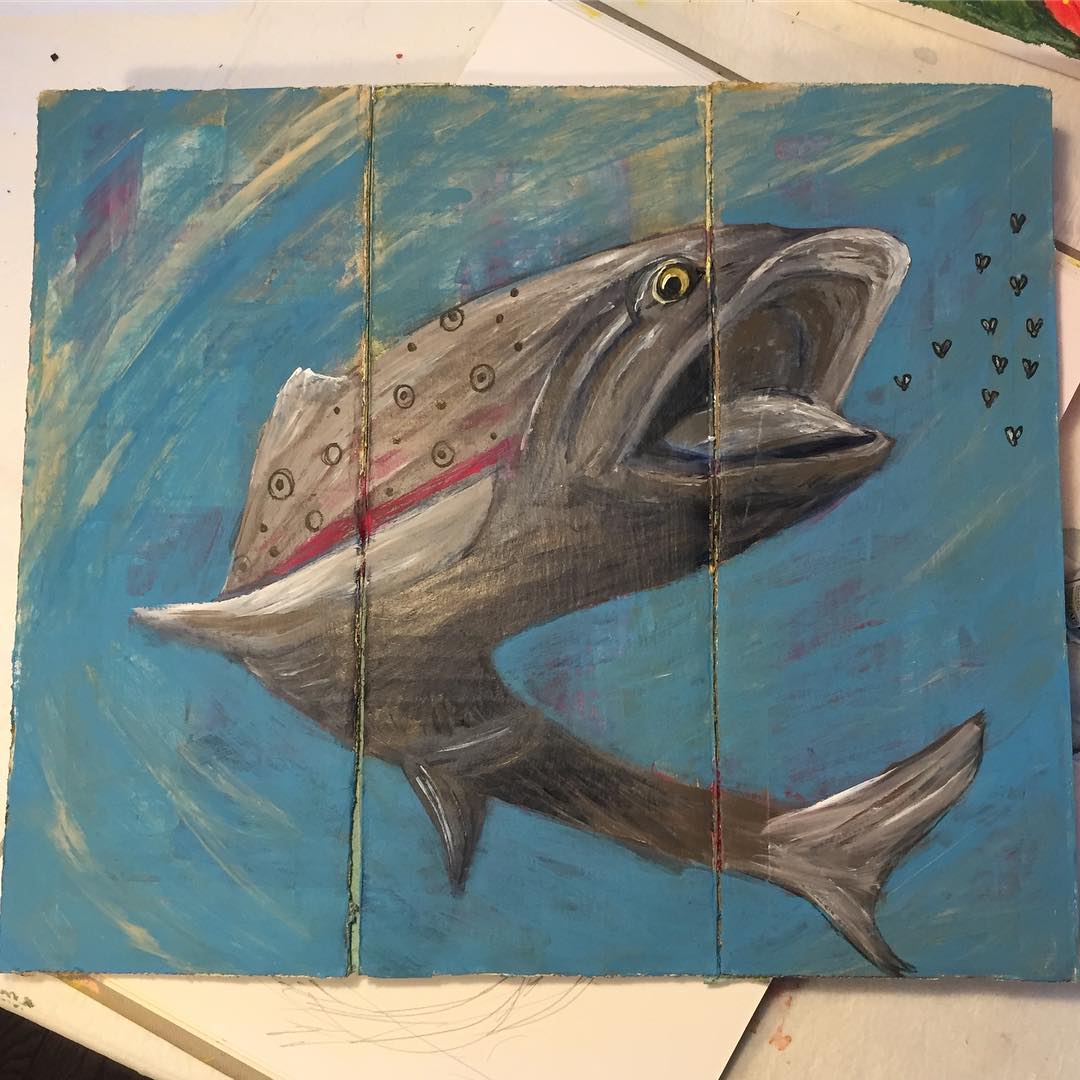 'Hatch' by Paula Ebelher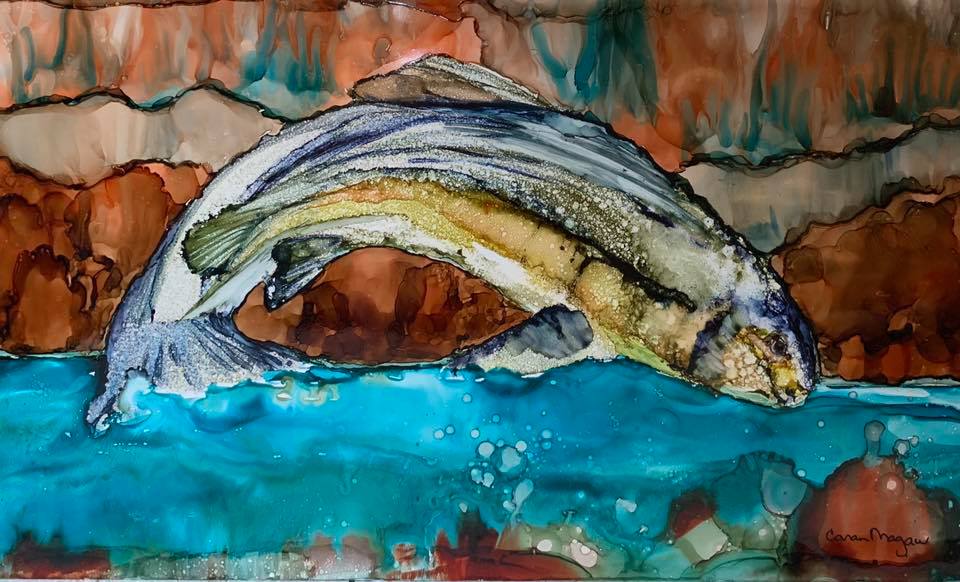 'Return' by Caran J Magaw. A 20×12" ink on diabond. It symbolizes the hope for Salmon to return to the Salmo river. Also available in 6×4″ postcards.